A gift in the right place
The Department of Geography and Geographic Information Science receives its largest ever endowment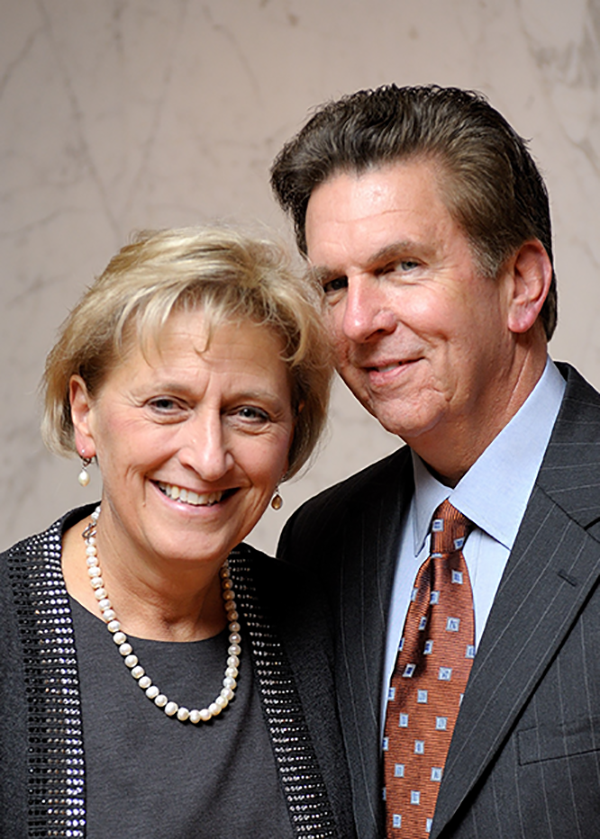 College of LAS alumna Candace Penn Frame (BS, '72, geography) always assumed she would go into teaching.
The central Illinois native even went on to get her teaching certificate from Illinois State University following her bachelor's degree. But her love of geography never softened.
"Geographic information science is changing the world," Frame said. "So many issues important to this country, such as national security, climate change and environmental management, health care, responding to natural disasters, transportation and infrastructure planning, crime prevention, and so many others use geography and geographic information science (GGIS)."
Frame was working in Kentucky as a research assistant until she discovered a job opening in the U.S. government's Defense Mapping Agency, now known as the National Geospatial-Intelligence Agency (NGA), which puts together intelligence for policymakers, the military, first responders, and intelligence analysts. She applied and was offered the job.
"I thought it was perfect. It was everything I wanted to do. I loved it, and I felt like it was such important work," she said.
Now retired, Frame has established a fund that will significantly advance the Department of Geography and Geographic Information Science's academic mission. Frame and her husband, James (BA, '73, general curriculum; he also obtained a BS in business in 1986 from the University of Louisville), committed a significant gift to support four different departmental purposes.
"If I could help make GGIS and the University of Illinois a real center of excellence and help them become more innovative and creative in their research, that would be very satisfying to me. The whole field is exploding," Frame said.
Shaowen Wang, head of the Department of Geography and Geographic Information Science in the College of LAS, said it's the largest gift in the history of the department.
"The gift is the first major endowment in the history of our department, and expected to help cement our national leadership of various academic programs," said Wang.
Feng Sheng Hu, the Harry E. Preble Dean of the College of LAS, said that the gift is a thoughtful and inspiring boost to a growing area of study in the college.
"We are deeply grateful to Candy and Jim for their support," Hu said. "Support such as theirs is critical to improving teaching and research, and advancing our academic mission."
Frame worked in the NGA's Washington, D.C., headquarters doing management work. While there, she earned a master's degree in public administration at Auburn University while attending the Air War College at Maxwell Air Force Base in Alabama. She retired in 2010. She said that supporting GGIS at Illinois was a natural fit.
"The department has gotten a lot bigger now and it's expanded its scope, and it's doing some great things. I've always had a lot of admiration and respect for the university and the great academic reputation," she said.
Frame always found satisfaction in her career, she said, and she hopes she can help Illinois students find that same feeling. "I just felt like I was really doing something that the military and intelligence community needed and it was useful," she said. "I think Illinois students would find it equally satisfying."
Frame's donation will have four purposes. It will support a named professorship, known as the "Henry Penn and Candace Penn Frame Professorship in Geography and Geographic Information Science." Henry Penn (BS, 1910, civil engineering) was her grandfather, whom she wanted to honor.
It will also support graduate fellowships known as the "Candace Penn Frame Graduate Student Fellowship in Geography and Geographic Information Science." Frame hopes the fellowships will allow the recipients to work in national security or intelligence.
Next, the gift will support a named faculty scholar in the department known as the "Candace Penn Frame Illinois Excellence Young Faculty Award in Geography and Geographic Information Science."
Finally, the estate gift will support students in the department in the form of tuition assistance, grants, research support, scholarly travel, attendance at conferences, equipment needs, or other educational related expenses incurred by students. The student support fund is known as the "Candace Penn and James Robert Frame Student Services Fund in Geography and Geographic Information Science."
Candy and Jim are members of the University of Illinois Foundation and The President's Council. Jim also serves as vice chairman of the Illinois Music Advancement Executive Council at U of I.