LAS offers classes to meet new U.S. minority cultures course requirement
More than 50 course sections offered in Spring 2019 will fulfill requirement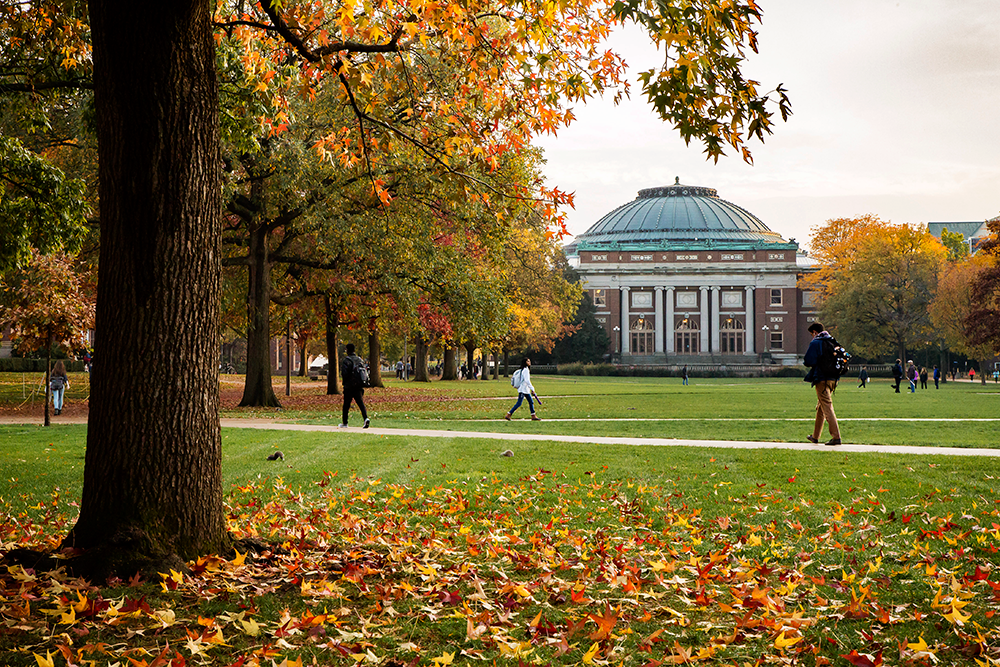 What do Asian American literature, the politics of hip hop, Latina and Latino families, and Mexican –American history have in common? They are just a few subjects among many spring in the College of LAS that will fulfill a new general education requirement at the University of Illinois in Spring 2019.
Previously, all undergraduates at Illinois were required to take a Western comparative culture course plus either a non-Western culture or a U.S. minority cultures course to fulfill their general education requirements in the area of cultural studies. However, a revision to the general education requirements for campus, approved by the Academic Senate in 2017, requires that all students must take a course in each of these three areas, starting with new students admitted in Summer or Fall 2018.
Students may fulfill this requirement at any time prior to graduation. Open registration for Spring 2019 semester courses continues through November 19, with freshmen time tickets starting on November 14.
The College of LAS is offering more than half of the courses that fulfill the new requirement, though courses meeting this requirement are also offered in other colleges across campus. For Spring 2019, more than a dozen departments from African American studies and American Indian studies to geography and geographic information science and sociology are offering more than 50 course sections that fulfill this requirement. Some of these courses also fulfill another general education requirement such as literature and the arts or social sciences.
Kelly Ritter, associate dean for curricula and academic policy for the College of LAS, helps departments within LAS to create new courses and degree programs, or revise existing ones. She played an important role in assisting departments to develop new courses that will help satisfy the U.S. minority cultures course requirement.
"This year, we have about 10 more courses in LAS that meet the U.S. minority cultures requirement than we had in the course catalog last year," Ritter said. "These new courses will help, in part, to meet the increase in enrollment that the new requirement will bring."
A sampling of courses being offered in Spring 2019 include AAS 215: U.S. Citizenship Comparatively, AFRO 224: Humanist Perspectives of Afro-American Experience, AIS 100: Introduction to American Indian Studies, CMN 250: Social Movement Communication, ENGL 260: Later African American Literature, GEOG 254: American People, Places, & Environments, LLS 265: Politics of Hip Hop, and SOC 225: Race and Ethnicity, among many others.
Isabel Molina-Guzmán, faculty director of diversity and inclusion for the College of LAS and a professor of Latino/Latina studies, said this change will encourage more students to step outside of their comfort zone and learn to work in a global environment.
"A majority of modern companies are looking to hire students who understand the importance of diversity and inclusion after graduation," Molina-Guzmán said. "These courses will help students become the leaders those companies are looking for. This will position Illinois as a leader for other institutions across the nation to push for more attention on minority cultures."