Mapping the fight against COVID-19
Researchers help identify areas in Illinois that need healthcare resources for the pandemic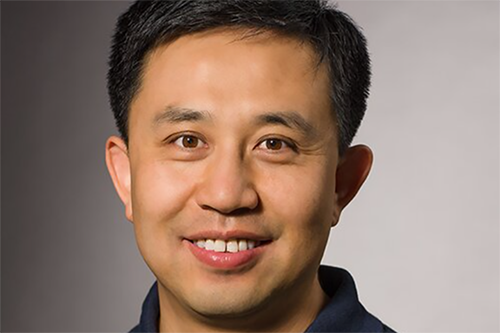 The COVID-19 pandemic has greatly affected vulnerable communities that lack the proper healthcare resources to aid in combating the disease. A recent study published at the University of Illinois is helping policymakers better identify Illinois communities that are in need.
The research paper, published in the International Journal of Health Geographics, demonstrates how to identify which geographic areas in the state are in need of additional COVID-19 healthcare resources. It does this by integrating innovative computational strategies and cutting-edge cyber geographic information science and systems (cyberGIS) capabilities to conduct computationally intensive spatial accessibility analysis. 
For Shaowen Wang, head of the Department of Geography and Geographic Information Science and one of the study's authors, the paper's approach directly combats the healthcare disparities caused by the shortage in critical healthcare resources due to an increased demand. The Chicagoland area and southern Chicago in particular have experienced additional need for resources since the beginning of the pandemic.
"Our approach to looking at the demand and supply of healthcare resources together is critical to the fight against the COVID-19 crisis, particularly for better understanding how well the healthcare infrastructure is equipped to save people's lives," he said.
The outcome of the study is made easily and readily available to policymakers and public health officials on the WhereCOVID-19 platform, developed last summer by the CyberGIS Center for Advanced Digital and Spatial Studies.  
Wang said that understanding spatial accessibility to healthcare resources is a critical component of mitigating the effects of the pandemic. 
"Oftentimes, COVID-19 cases and related healthcare resources in demand are not spatially distributed in an equitable way. Such spatial mismatches need to be resolved between healthcare resource availability and the needs of COVID-19 patients and population at risk," said Wang, who is also the founding director of the CyberGIS Center. "Identifying these mismatches is crucial for allocating healthcare resources efficiently and effectively."
Other authors of the research paper are Jeon-Young Kang (CyberGIS Center), Alexander Michels (CyberGIS Center), Fangzheng Lyu (CyberGIS Center), Shaohua Wang (CyberGIS Center), Nelson Agbodo (Illinois Department of Public Health), and Vincent L. Freeman (University of Illinois at Chicago).