In their own words: international students find opportunity, support, and belonging in LAS
The College of LAS at the University of Illinois is proud to welcome students from around the world to study in Champaign-Urbana. Coming from 79 countries and six continents, international students in LAS are an integral part of what makes the University of Illinois a remarkable academic institution and campus community. We recently sat down with a few international students in LAS to ask why the University of Illinois has been a good fit for them.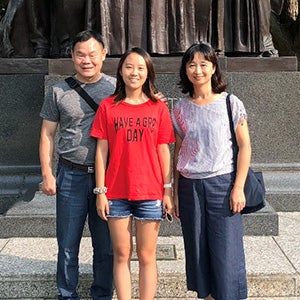 Chih-Ling (Jasmine) Liao is from Taiwan and studies actuarial science.

"The reason that I like the College of LAS at Illinois is that the courses provided here are really helpful, such as LAS 100. LAS 100 is specifically designed for international students and provides a lot of useful information and resources. Also, it helps me get used to college life in the U.S. The friendly environment in the College of LAS allows me to pursue my interests and goals in my college life."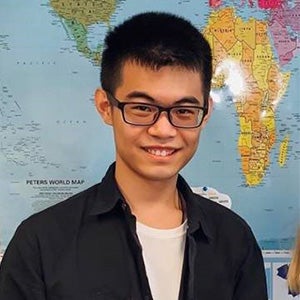 Yichen Wang is from Shenzhen, China and studies statistics and economics.

"I have really enjoyed my time at the University of Illinois and the College of LAS because I feel relaxed and at home. In such a diverse and amicable community, I never have any stresses to share. I can always come to classes and work excitedly feeling that I am a part of this wonderful family. This sense of belonging is particularly essential for me as an international student."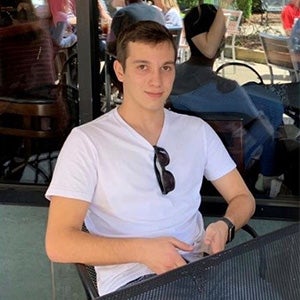 Rafael Anorga is from Lima, Peru and studies chemical and bimolecular engineering.

"When I came to University of Illinois, I really liked the idea that advisors are there for you every day. The advisors are great, they do a good job when it comes to orientation or questions and problems you might have. Illinois has been a good place for me because it is calm, people around campus are very nice, it is a great place to study, and classes represent a potential challenge. Most importantly, this campus offers unlimited resources for your academic life."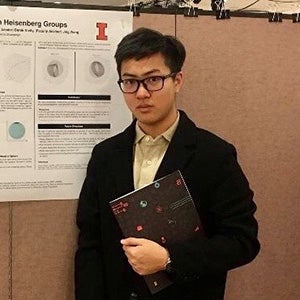 Rizhao (Roger) Qiu is from Shenzhen, China and studies mathematics and statistics & computer science.

"I love the College of LAS at Illinois because of the vast amount of choices it offers. When I was a freshman, I got the opportunity to participate in an undergraduate research program. This would have been unimaginable if I were not a part of the College of LAS! Moreover, the College of LAS is a very friendly place for international students. Besides the great international program advisors we have, the orientation sessions are also offered in different languages, which makes new students feel comfortable."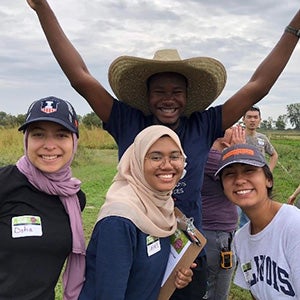 Sufina Sobri is from Seremban, Malaysia and studies psychology.

"I love the College of LAS because I get to meet like-minded friends who are enthusiastic about the same interests. With the help of professors and advisors, there is never a lack of exciting things to do around campus. This challenging yet fun environment pushes me to do the best every day!"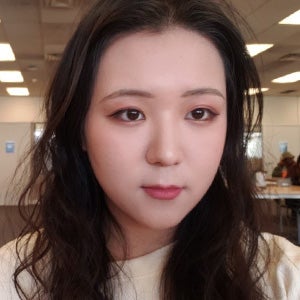 Shaojing Gao is from Hefei, China and studies actuarial science and economics.

"One reason that the University of Illinois and College of LAS at Illinois has been a good place for me: the College of Liberal Arts and Sciences has a highly diverse group of students and professors. Through the interactions with students that have different cultural backgrounds from mine and the teaching of instructors who have unique cultural experiences, I learned not only diverse cultures but also the importance of respecting differences. As long as students are willing to, they have infinite chances to participate in cross-cultural activities in classes, clubs, cultural houses, and so on."