5 things I love about being a political science major at Illinois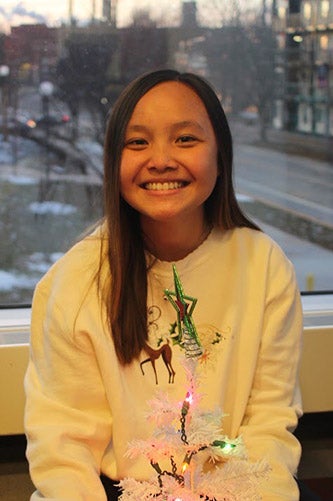 Here are five reasons I love being a political science major at the University of Illinois:
1. There is a wide range of classes that span multiple disciplines and concentrations
Within the Department of Political Science, students are asked to designate a specific concentration as their primary area of study. This allows for extreme flexibility and individuality in the course selection process and almost guarantees the coursework will be of interest to the individual student. As someone in the "Law & Power" concentration, I'm able to maximize my schedule by enrolling in courses specifically in the field I am most interested in.
2. Research opportunities from esteemed professors who will not only teach you about the research process but also guide you through your own project
Many professors in the department are working on their own research projects outside of their classes, and they will look to capable political science students for help. It's a great way to gain professional experience at an advanced level as an undergrad. As a research assistant, I've been able to build a close relationship with my professor, and I've learned so much from working on his book project.
3. Abundant internship opportunities, whether it's offered through Illinois in Washington or partnerships with local offices and companies
Information is constantly being circulated throughout the department, and students have multiple resources to use when searching for internships. Illinois in Washington is an extremely popular program that connects students to great campaigns, businesses, or nonprofits. Gaining internship experience is at the forefront of the department, and they offer students a myriad of opportunities.
4. Course subject matter often correlates with current events, and we have the chance to apply our classroom learning to what is happening around the world
The content taught in political science classes is directly related to events that occur in the world on a day-to-day basis. From citizen participation and voting to global security issues and the war on terrorism, we're able to learn through a variety of different lenses and perspectives. These classes teach us newfound ways to understand the world, since politics is so ingrained within our society.
5. Gaining invaluable communication and written skills that will be important to have in any field we choose to pursue
Being able to articulate arguments and defend claims both in written format and orally is a strong asset no matter what career you choose. These skills are taught in political science classes. Building on communication skills is a focal teaching point in the major, and we're encouraged to delve deeper into our ideas.