Learning the importance of community and trying new things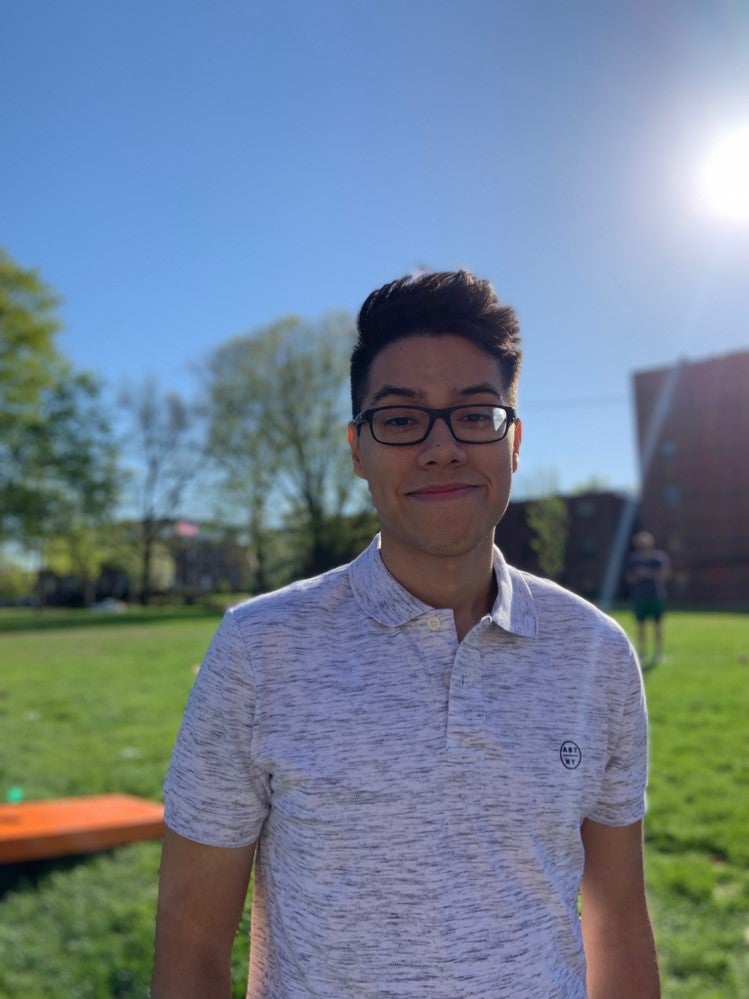 Jose Munoz is a junior studying chemistry at the University of Illinois Urbana-Champaign.
As I reflect back on my time at U of I, here are three ways I've grown as student and person.
I learned the importance of community.
At Illinois, I've learned that community is everything. Academically speaking, I've rarely found it difficult to receive support from professors, teaching assistants, and students. All these people, including my peers, want to see me succeed academically and socially. It was difficult for me to get settled into the division of general studies (DGS) as an incoming, first-generation freshman. However, once I started networking with the right people, including my advisor Kim Powers and registered student organizations, I realized I didn't have to figure out college on my own. I joined an amazing Latino community in La Casa and the Society of Hispanic Professional Engineers (SHPE) that brought out the best in me. Not only did I advance my professional skills, I made memories that made my time on campus more enjoyable. As I progressed through college and became a sophomore, I went out of my way to help freshmen discover their path. Now as a junior I can confidently say the people I have assisted have told me personally I made a positive impact on their life as an Illini by directing them to similar networks and organizations.
I'm no longer afraid to try new things.
Before I came to Illinois, I was very timid, and stayed as such for my first semester here as a freshman. Once I joined SHPE and attended events hosted by La Casa with friends, I found it much easier to blend into a variety of social and professional settings. I found it easier to speak to recruiters and companies at career fairs and reach out to strangers at social gatherings. Also, with the help of the members of the Chick Evans Scholarship, which I am a part of, I feel more comfortable in my own skin. A big part of trying new things is to not take yourself too seriously. The Illini I've met taught me to not worry about what could go wrong, but rather to dream big about what could go right.
I found a balance between work and relaxing.
Before I came to Illinois, I mainly focused on work, and that led to an unhealthy amount of stress. After developing better time management and organizational skills, I had an easier time finding a balance between academic and social life. This greatly improved my mental health and has paid dividends for me when dealing with tests or professional workshops. I was able to take on bigger responsibilities knowing that I was capable of them and never felt like I had too much on my plate.