LAS Honors has been a great part of my experience at U of I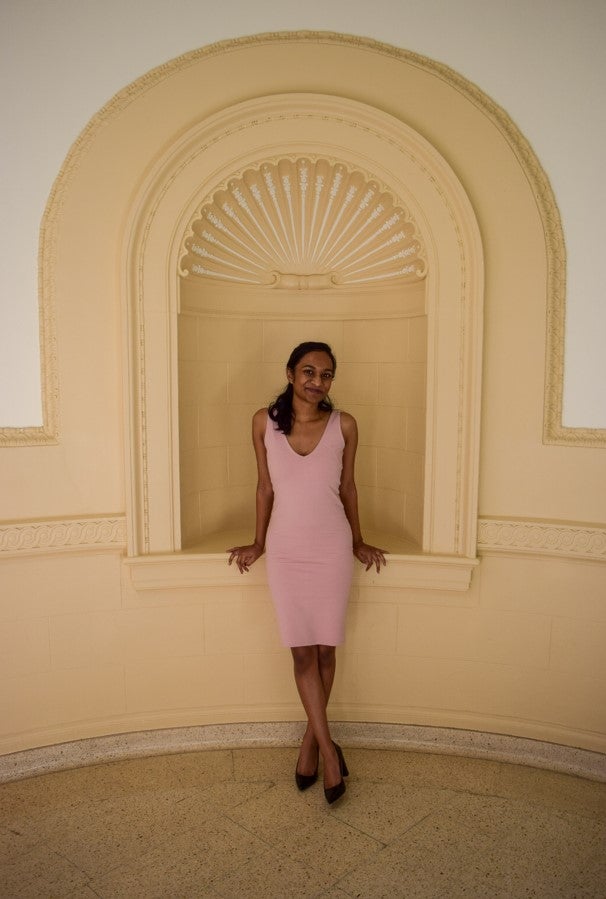 Seetha Ramaswamy is a senior studying sociology and global studies in the College of LAS. She is a member of LAS Honors at UIUC.
I came from a tiny high school. My graduating class was 80 people and my entire school was just shy of 400 people. Coming to the University of Illinois, I relished the idea of anonymity, but I accepted that it would probably be more difficult to make connections and find opportunities at such a big school.
Being a part of LAS Honors has pushed incredible chances and meaningful relationships towards me, in ways that did not feel overwhelming or unattainable. My freshman year, in LAS 122, somebody from Honors came to talk about a short-term study abroad program in Italy. I was interested, but uncertain if I would be able to get in or handle it as a freshman. After confirming that I could apply, I did and I got in and had one of my favorite college experiences. For 3 weeks, a group of about eleven of us stayed in Italy (with Pavia as our home base, but getting to visit Milan, Geneva, and Bergamo as well). Our central topic was on the role of state and non-state actors in managing refugee crises. Considering that one of my main topics of interest is refugees and I have been considering careers in the government or in NGOs, this class was an incredible opportunity to actual conduct fieldwork, to talk to people in these fields, and to see public policy in real time. Furthermore, I had the opportunity to connect with other students in my group of varying years and majors, which I found helped contribute to dynamic and engaging conversations. And of course, it was so much fun to visit Italy in the summer and see the history and culture of the cities we visited.
In my junior year, I was an intern for LAS 122, teaching my own section. To be a teaching assistant in my undergraduate felt impossible to me, but it was one of the most defining experiences of my time here. LAS 122 is such an interesting class that provides a lot of flexibility to connect with the students and to curate a meaningful and doable first semester. I taught my section once a week and then met with the other interns later in the week to discuss how the week went and to prepare for the next week. These classes felt really exciting and they were honestly a lot of fun. Everybody had a different mix of students and as interns, we were all completely different from each other in terms of personalities, interests, and the other things we were involved in. Again, it really created an active space for fun and compelling dialogue.
For me, Honors has been a great space for me to try new things and to meet different people. I have found unique opportunities that I genuinely do not think I would have had access to elsewhere. The people I have been able to connect with, whether it be the faculty or my peers, have allowed me to consider new perspectives, to validate my own ideas, and to really have fun. As a senior looking back, I can see how all my experiences have built upon each other and been encouraged by the people who have been running in the same circles as I have (and who I end up meeting my chance through opportunities like study abroad or teaching). It's a great full circle to look back upon.