3 things I've learned from my VGE internship
Jayne Allen is a senior studying chemical engineering with a minor in business. She is passionate about sustainability and international affairs. In her free time, you can find her reading, painting, and finding new music to listen to. Here, she describes her virtual global experience, which was supported by a Life + Career Design scholarship, which support students' experiences in professional work with the goal of advancing their career readiness.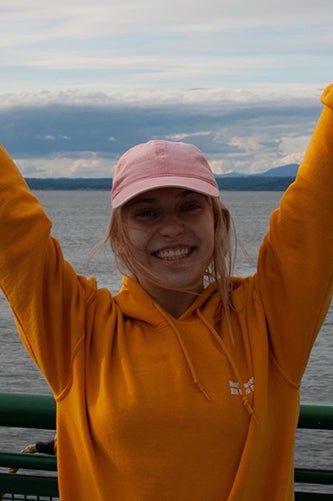 You may have heard of an opportunity thrown around the LAS community called a virtual global experience. In the age of the new normal, the words "virtual" and "global" are describing the same professional endeavor!
Virtual global experiences are virtual internships and research appointments that LAS International Programs miraculously birthed so that students can acquire global work experience from home. I chose to explore my options with VACorps, an internship program based in Cape Town, South Africa. My project is opening my eyes to the debt crisis in African countries, and I am working directly with employees of AFRODAD, the African Forum and Network on Debt and Development, based in Zimbabwe. Through my internship, I am gaining:
Intercultural Fluency - Once a week, the VACorps team members conduct a cultural series on Zoom. These nuggets are chock-full of knowledge about local art, beliefs, practices, dance, language, and fun facts. Our hosts open the floor for questions and encourage us to point out the differences that stand out to us.
International Business Knowledge - Through AFRODAD, I am reviewing literature on policy, international financial institutions, and influences of global affairs. The issues I am being educated on are real and prevalent. It is rewarding to be working on something as important as debt relief, and I get to see the interworking relationship between financial decisions and social issues.
Professionalism/Work Ethic - I am certainly challenging my work ethic, as I learn how to properly allocate my time without deadlines, communicate effectively with my team in a different time zone, and authentically present myself over video conferences. I have a drive to work on my assignments on the computer like never before, and I expect my new time management skills to carry over into my senior year classes.
To sum up my thoughts, my virtual global experience has opened doors for me that I never imagined. I am passionate about my project, and I am grateful for the coworkers that have been so excited to work with me. I will hold this experience dear, and I recommend anyone who is further interested to check out a virtual global experience. I say, go for it!