What's on your winter break reading list?
LAS students share the books they're excited to read over winter break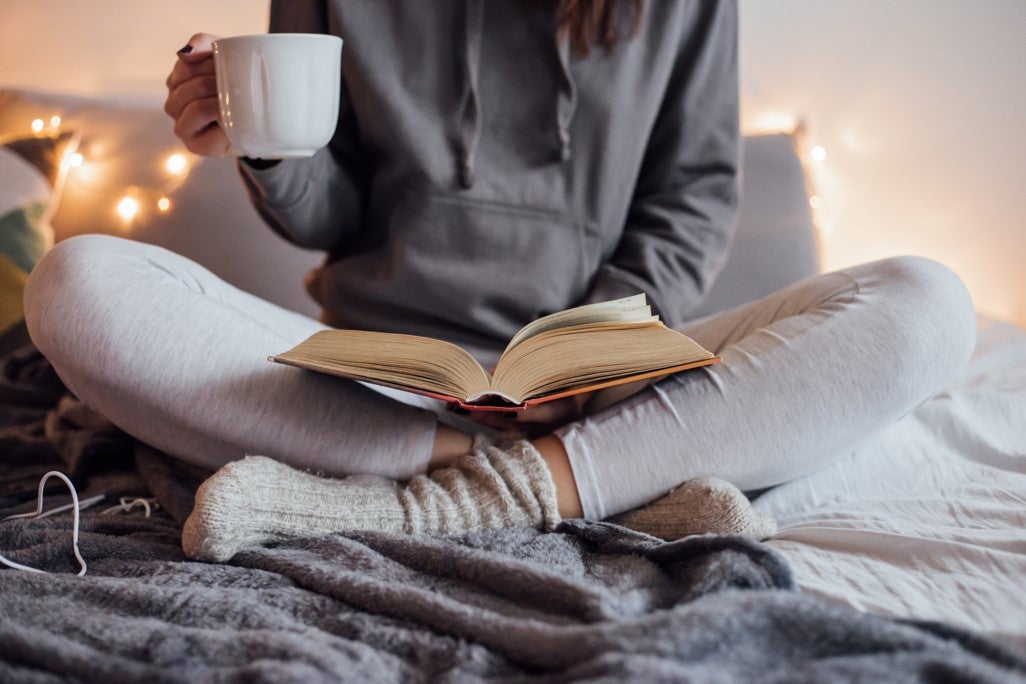 Many members of the LAS community find inspiration and joy in reading a good book.
As our students enjoy winter break, we asked a few of them to share the books that they're excited to dig into over the next month.
To see what our faculty and staff are reading, go here.
Kamila Marszalik (English)
I am so excited for winter break and being able to relax without major assignments or projects on my mind. One of my favorite things to do over the summer was to sit down every morning with a coffee and a book and read for a few hours. I did that every morning, and I'm so excited to get back into that reading routine this winter break.  
The first book that I am eager to begin reading this upcoming break is "The Viscount Who Loved Me" by Julia Quinn. Last year, I binged watched the series Bridgerton on Netflix and made it a goal of mine to read the entire book series. Over the summer, I read book one and this winter break I will begin book two. Romance novels are a guilty pleasure of mine, and the Bridgerton series is just that! 
After a semester full of scholarly articles and older English literature, I am looking forward to reading a contemporary book that will make me laugh. On my list is "A Very Punchable Face: A Memoir" by Colin Jost. I'm a huge fan of stand-up comedy and Colin Jost's work on Saturday Night Live, so I am excited to read his memoir and get a hilarious glimpse into his life, career, and accomplishments.  
Over the years, I've found break to be a great time for reading. There's something refreshing about sitting in a hammock and whiling away the time with stories and characters. This upcoming break, I can't wait to start Ken Follett's "A Column of Fire," which follows his epic "Pillars of the Earth" as the third book in the trilogy. This historic fantasy is built around a collection of characters in the town of Kingsbridge. The town goes through a lot of change and uprising in the Middle Ages (and some spicy drama) and centers around characters who are descendants of well-loved people in the books before before them. There are fires, battles, church clergy, intimate romances, Master Builders, and even a plague in the first two books of the series, so I can't wait to see what this one has in store. Follett always does his characters justice.
I'm also looking forward to reading "Blood Meridian!" This one is short but punchy and speaks to the violence that happened in America's westward expansion, specifically on the Texas-Mexico border in the 1850's. And finally, I would be kicking myself if after a semester I didn't finally finish off the last two books of the "Song of Ice and Fire" series, better known as "Game of Thrones". And yes, so far the books are much better than the show! Give these others a try too: "Guernsey Literary and Potato Peel Pie Society" and the "Wheel of Time" series. 
I would have to say that the book I am most looking forward to reading over break is "Dune." I've been inspired by the popularity of the recent movie (which I am waiting to see until after I read the book) and plan on reading it when I get home. Every year, I ask my aunt, who is a librarian, for a good book or two—so whatever she recommends will definitely be on my list!
Tamia Miller (English)
I actually already have a stack of books that I plan to read over break! They include: 
"Big Magic" by Elizabeth Gilbert
"God Help the Child" by Toni Morrison
"The Mothers" by Brit Bennett
"Nine Perfect Strangers" by Liane Moriarty
"Limitless: Upgrade Your Brain, Learn Anything Faster, and Unlock Your Exceptional Life" by Jim Kwik
"They Both Die at the End" by Adam Silvera
Of that group, I'm most excited to read "Big Magic." As a writer, I'm always looking for new ways to be creative, which is basically what the book is about.