How three students are exploring law through an internship
UIUC's Humanities Research Institute (HRI) fosters interdisciplinary study in the humanities, arts, and social sciences. LAS students can get involved with the institute in many ways, including as undergraduate interns.
Elena Vara—a student in Spanish and global studies and HRI's 2021-22 David F. Prindable Undergraduate Intern—recently spoke with Alice Lee (political science, psychology), Tom Ballard (economics, political science), and Alex Wellman (economics, political science) about their experiences with HRI. The three served as interns for the HRI-Mellon Legal Humanities Research Group during the 2021-22 academic year and helped faculty and graduate students explore research at the intersection of humanities and the law.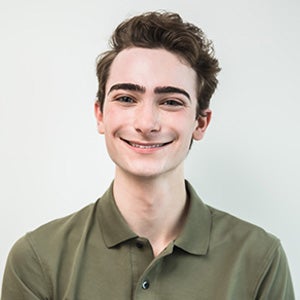 Question: What interested you in applying for this internship?
Alex: I had a strong passion to eventually go to law school and thought [the internship] would give me excellent insight into how law and the humanities interact. Throughout the entire internship, I've seen how different humanities disciplines have a hand in crafting how the legal system works and is implemented.
Alice: I figured this would be a very good opportunity to gain not just semiprofessional experience but also to work with a team of collaborators that are from multiple disciplines. I would be able to learn a lot in that field and connect it to some of the legal background for the future.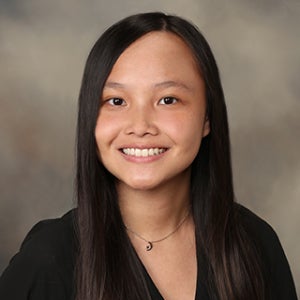 Q: What aspects of the work motivate and excite you?
Tom: I'm interested in use of force in policing. There are very large debates going on in society—very large moral conflicts, large movements in response to those conflicts. Very few people are asking what the proper scope of policing or use of force should be. It's been cool to research use of force and economics and to tackle the same subjects from two different perspectives.
Alice: The research articles that we've been reading are oriented around human rights and justice, which are themes that are very on the nose with what I academically and personally am interested in. It's easy sometimes to just think you know all the answers, and then you read something that provides a new perspective, and it's eye-opening.
Q: What past LAS experiences (courses, other internships, extracurriculars) have prepared you for this internship?
Alex: This internship has been pretty reading heavy, so being able to use skills from my political science classes on how to dissect pieces of literature and get to the core meaning quickly has really helped me. Some of my upper-level economics courses have also helped, in terms of giving me a different perspective, one rooted more in empirical work.
Tom: A lot of courses in political theory have informed my value set [and] helped me understand some of the broader debates that are happening in philosophy and how they might apply to legal humanities. I also interned with the public defender's office for two years, and that definitely helped me develop an interest in criminal justice and the rights of people.
Q: How has working with researchers influenced your future goals?
Alex: The most influential part has come from seeing the pre-doctoral students and postdocs give mock job talks or presentations. That's given me good insight into what type of research I'd be doing if I were to pursue a PhD and how it looks to present that type of work to others.
Tom: We have a lot of interactions where there's only eight people in the room, and we're all talking for two hours. [Everyone is] a wealth of knowledge. I can ask, "Hey, you know what I'm interested in pursuing. Based on what you've seen so far, what area of law do you think I might be interested in? Can you point me in the right direction?"
To learn more about internship opportunities through the Humanities Research Institute, visit HRI's website.