Students take action for solutions in COVID-Corps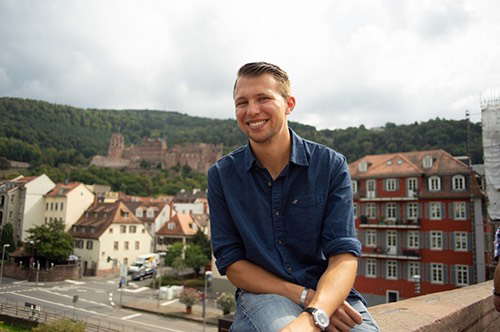 In the Spring of 2020 what came to be our new normal changed so many lives in an innumerable amount of ways. Businesses and industries have closed down due to financial loss and millions of people worldwide have struggled financially, as well. For us college students it has been a vast change that has changed our day-to-day routines. We went from being in class five days a week and engaging with our peers in person to taking online classes at our own homes. What we thought would last for a short while has lasted for nearly eight months. Though, even as our lives have changed, there are LAS students at the University of Illinois who are striving to make a difference in the world and here specifically at Illinois. 
Through an LAS 199 class called COVID-Corps: Action for Solutions, students are conducting research, reflecting, and helping others navigate through this pandemic on our campus, community, and throughout the world. Illinois student Zackary Landers, a freshman majoring in history, has shared some insight into the COVID-Corps class and how he is aiding his community.
Zackary describes COVID-Corps as an opportunity for students to engage deeply with the university's COV-Course speaker series and some of the best, most relevant news and research surrounding the pandemic. In the class, they are thinking critically about the issues through an interdisciplinary lens and sharing their opinions about how the crisis is currently shaping the world. He became involved in the course through LAS Lineup. It was something that caught his interest so he wanted to learn more about the course. 
Through COVID-Corps, Zackary has chosen to do a research/storytelling project for his class. The organization that he chose was the Champaign-Urbana Public Health Department. This opportunity allows him to better understand how public health messaging is shaped by authorities and received by populations and how that dynamic has been shaped by other pandemics throughout history. COV-Course has been incredibly informative for Zackary and his peers. The course has challenged him to think about the ripple effect of the pandemic on our society. He enjoys getting to share his ideas with his friends and says that the class has been quite rewarding.
With everything going on, he has been able to virtually share his ideas with others. The class also fosters a cross-disciplinary discussion of COVID-19. Interacting with people across many different units has been eye-opening for him. Zackary said that specifically exchanging ideas with students in biology and chemistry majors has exposed him to new insights that he'd never thought about before. 
When asking Zackary if he would encourage other students to join, he said "absolutely!" He believes that the more backgrounds, life stories, and academic disciplines represented in the class, the more it exponentially improves the class discussion. It's nice to be able to explore other fields and see what that thinking process is like. He knows that "the pandemic won't be solved by any one field alone" so everyone has to come together to make a change.