COVID-Corps: Action for Solutions (LAS 199)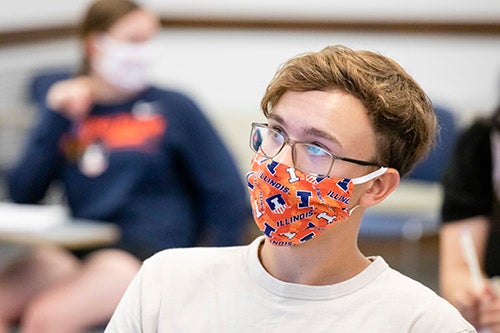 Get involved in making a difference in the community.
As the nation continues to confront the COVID-19 pandemic, there are opportunities for you to make a difference. Through COVID-Corps: Action for Solutions (LAS 199), you can earn credit as you assist in conducting research and helping mitigate the pandemic on our campus, in our community, and in the world.
This course connects LAS undergraduates with faculty and community organizations, creating partnerships to help solve a real-world problem, the COVID-19 pandemic. Participants will advance their leadership skills and social responsibility while experiencing hands-on learning and making a lasting impact on the world.
Read a story about the COVID-Corps experience.
What you'll experience
Get connected to an opportunity to engage in research, education, and virus management-mitigation activities through your own initiative or by viewing opportunities:
Enroll in a section of LAS 199 (CRN 63772) for 1 credit hour. This course is a special topics course that will:

Guide students' learning about the pandemic, leadership, and values for civic engagement
Provide an opportunity for students to share their experience in their special project work with other students and learn from each other
Help students craft their story around this experience, including how it has advanced leadership and professional development in the community

Complete prep work, including identifying personal goals for the experience.
Participate in your opportunity and LAS 199. The course will provide chances for you to reflect on your experience, including how it is helping you grow as an individual.
Craft your COVID-19 service or research story at the completion of the semester, including through creating a website to discuss what you gained in education and advocacy surrounding the pandemic.
---