A worldwide path of success
Wayne Koonce, winner of the College of LAS Dean's Quadrangle Award, makes a mark around the world while maintaining close ties with U of I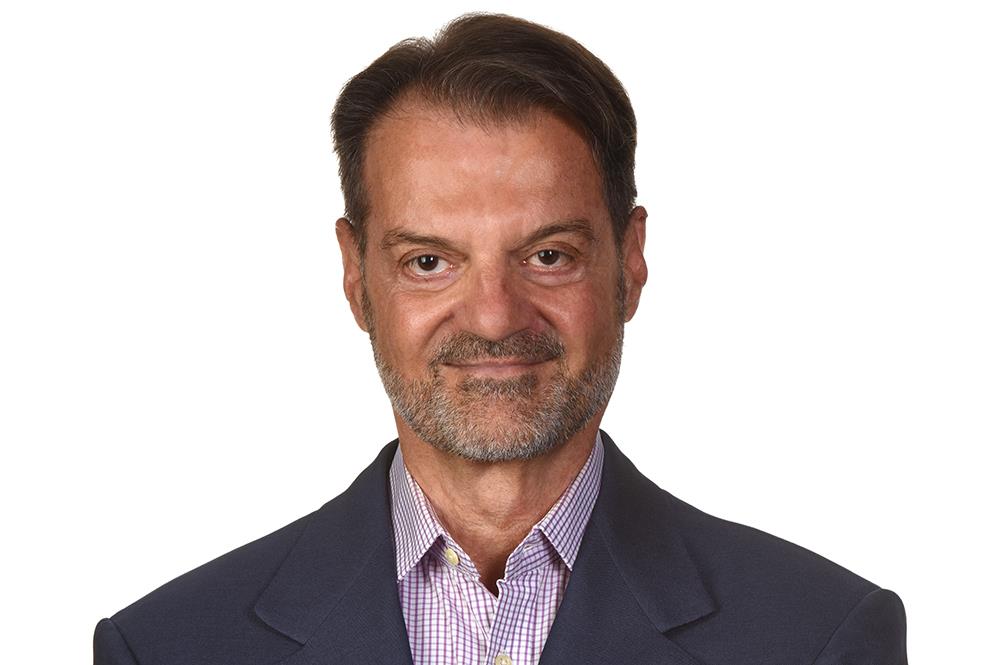 Wayne Koonce never stepped on an airplane until his junior year at the University of Illinois. That's when the College of LAS set him up with a year of study in Vienna, Austria—a trip that changed his life.
Since that pivotal trip, Koonce (BA, '71, geography) has not stopped globetrotting. In fact, since then, he has flown overseas every single year but two. Today, his work has him constantly on the move, setting up large-scale real estate deals in gateway cities such as New York, Paris, and London, and exotic locations, including Hawaii, southern France, and Brazil.
Koonce, an investment banker, has been involved in over $8 billion worth of real estate deals, and he credits the U of I for launching him on a path that has taken him from a family farm in Illiopolis, Illinois, to cities all around the world.
Because of the impact of Illinois in his life, he has remained closely connected to the U of I by hosting a Campaign Illinois event, becoming a member of the President's Council, and doing behind-the scenes work to help set up a graduate fellowship fund in honor of a former professor. Koonce and his wife, Harriet Hentges, even established a bequest gift, the Wayne Koonce Endowment for Liberal Arts and Sciences.
Koonce has also won the 2017 College of LAS Dean's Quadrangle Award, given to alumni who maintain significant connections with Illinois.
"I'm your classic U of I student, and this is the kind of thing that a great state school does," said Koonce. "Illinois opens up new worlds to people like myself whose experiences may have been rather limited.
"In many ways, growing up on the farm in central Illinois was magical," he adds, but his greatest passion has always been for the ecology of cities. So when he came to U of I in the late 1960s, he majored in geography with an emphasis on urban planning.
At that time, Illinois did not offer extensive study-abroad opportunities, but he said that Arno Hill, the associate LAS dean, "understood my dreams and how interested I was in the world and history and architecture." Hill and his successor, Roger Applebee, made sure that Koonce's year in Vienna happened.
Koonce graduated in 1971, and he credits the U of I career-planning office with helping him land a Danforth Fellowship, which would fund his graduate studies. 
Through the Danforth Fellowship, Koonce did an internship in the Bureau of Budget for then Illinois governor Dick Ogilvie. He was an intern for only a month before becoming an assistant budget analyst and then, at the young age of 20, moving into a more senior position.
"It was a heady experience for a young guy," he said.
The experience also ignited an interest in politics, which only heightened when the Danforth Fellowship set him up in the summer of 1972 at the Aspen Institute, a prominent think tank in Colorado. There, he encountered such thought leaders as Secretary of State Henry Kissinger.
For the next four years, Koonce attended Harvard University, and after receiving a master's degree and Juris Doctor degree in 1976, he moved to Tokyo on a Henry Luce Scholarship. There, he did research on the problem of highly polluting industries moving from Japan to Southeast Asia, where environmental controls were less stringent. He also took up Japanese art, immersing himself in Tokyo's art world through his teacher, a prominent painter and wife of the chief of staff of the prime minister.
"I was fascinated with Japan—the transportation issues, the planning issues, and their highly sophisticated train and subway systems," he said.
A year in Germany soon followed, where he worked in international law. Then the next summer he was off to Switzerland to help renowned political scientist, Karl Deutsch, work on the third edition of his seminal text on international relations.
After living so long overseas, Koonce was happy to finally return to the United States, where he took a position with a leading law firm, Wilmer, Cutler, and Pickering. But he was there for only four months when he was asked to move to London where they were opening a new office.
Politics continued to beckon, and in 1982 he came back to Illinois to work on policy issues for Adlai Stevenson III, who was in a fierce election with sitting governor James Thompson. When Stevenson narrowly lost after a recount, New York Senator Pat Moynihan invited Koonce to become a legislative director for him. He also did work in Illinois for Gary Hart, a presidential candidate who came out of nowhere in 1984 to win the Democratic New Hampshire primary.
He said he'll never forget running a major press conference in Chicago in front of hundreds of print press and a couple dozen television cameras. This was when rumors of a scandal were beginning to bubble up around Hart, and Koonce said the press made it clear that they didn't want to ask him about policy issues.
"All they wanted to talk about was red meat," he said. 
The year 1985 became a transition time for Koonce, as he moved out of politics and into real estate acquisitions, first for Peers and Company and then for his own business, Koonce and Company. This was also the year he married Hentges, who worked on corporate responsibility and sustainability issues for Walmart and then the Dutch group, Royal Ahold.
After years in politics, Koonce said it was ironic that he came back to his first love at U of I—urban planning. The real estate deals he puts together are high-end projects that draw top architects in the world and are at the forefront of urban design and planning.
One of his first major deals, in 1988, was for the wealthiest family in Japan, who bought InterContinental Hotels worldwide for $2.3 billion—at that time, the largest hotel deal ever.
In addition, he has put together deals to buy The Chicago Sun-Times building, the Drake Hotel, and Peninsula Hotel in Chicago. He is currently working on a mixed-use project in the best location in all of Sao Palo, Brazil—one of the largest deals of its kind in Latin America.
Koonce came full circle in his passion for cities, but he also came full circle in farming. Until recently, he and his wife had owned a large Angus farm in Virginia, bringing him back to his family's love for cattle.
"It's been quite a journey from the farm in Illiopolis," he said, "and U of I opened up all of these worlds. Illinois changed my life. It absolutely changed my life."