What it means to me to be an LAS James Scholar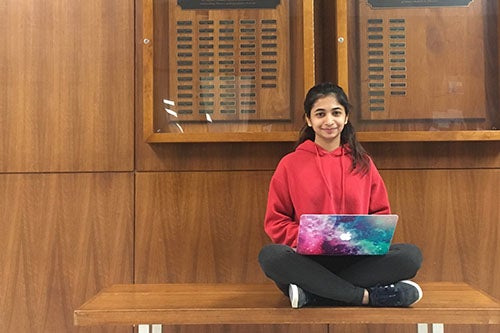 The College of Liberal Arts & Sciences' James Scholar Program (also known as LAS Honors) is unique and diverse. The program offers a variety of ways to retain the honors status every year, with a focus on academics, leadership, involvement, volunteering, and much more.
The program is very engaging and interesting as it not only gave me an additional push to do better in academics and learn more but also get more involved on campus.
I've been engaging more with my professors, taking honors assignments, and gaining deeper insights in courses. This will help me participate in research, which also satisfies requirements for the program.
Beyond that, I've been participating in clubs and organizations more, earned an executive board position, and have been more involved in volunteering and helping out the local community. I've also been considering studying abroad, which is often endorsed by the college and also satisfies James Scholar requirements. The program has a holistic approach which leads to the overall development of the participant.
The LAS James Scholar program invites top 12 percent of incoming freshman to participate, but with the college being so large and diverse, you can self-nominate for the program! Current students can apply after their first or second year, and transfer students who will complete at least four semesters can also self-nominate. I self-nominated to get into LAS Honors. I decided to try it after my advisor sent an email about self-nomination form.
Being a James Scholar was, of course, an honor and so I waited after my second semester to make sure my grades stay stable. In the meantime, I'd also heard about the most popular advantage of LAS Honors: priority registration.
The application process was quite simple and I heard back within a month about my approval. The program made it easy for new scholars to integrate into the program and within a few weeks I had my semester plan ready. I'm glad I pushed myself beyond my self-doubts and achieved something great.