Working with LAS advisors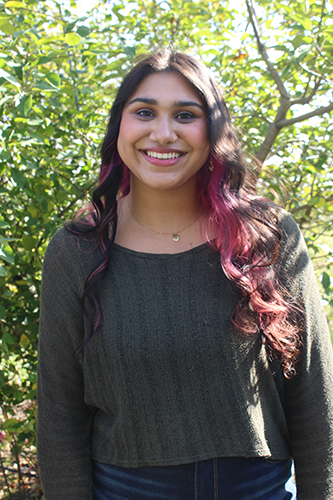 Coming to UIUC, I knew I wanted to study history as my major. As I spent more and more time in my humanities courses, I learned about the various other programs LAS offers, including 70 majors from astronomy to medieval studies.
I previously thought I'd study history with a minor in psychology and potentially anthropology. However, after realizing anthropology wasn't for me, my LAS advisors helped me steer my academic path into a minor that I ended up loving even more than words can describe: gender and women's studies. After more meetings with my LAS advisors and even acceptance into the LAS James Scholars program, I decided to pursue a senior honors thesis in history while also learning the methods and frameworks utilized in my minors of psychology and gender and women's studies.
I became more involved in LAS by becoming a brand ambassador and attended LAS events where I found out about research grants and awards. I am now proud to say I have won research grants and awards not only in my major but even in my minor of gender and women's studies! The path to LAS led me to my dream research project, multiple academic honors, and lifelong friends.