5 things I love about LAS
We asked a few LAS students what they loved about their major. Here's what they had to say!
Why I love being a psychology major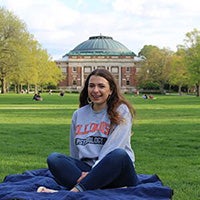 The research opportunities - University of Illinois is an R1 institution, which means if you are at all interested in research, you will have the opportunities and resources to try it out!
My advisor - Gary has been incredibly helpful every step of my college experience, from helping me decide whether I wanted to stick with the psychology major, to which concentration made sense, to how to explore career options.
Field-specific internships - There are a variety of internships within the psychology major, and they're a helpful way to gain clinical experience while still in undergrad.
My professors - The psychology faculty are truly passionate about what they are studying, so taking their classes is really interesting!
The versatility - The psychology major is so applicable to a variety of different career paths, so I was really able to explore my options within psychology classes, while still maintaining part-time jobs, RSO involvement, research, completing a minor, and trying out classes in other fields.
Why I love being an MCB major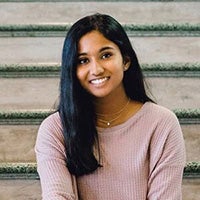 The variety of research opportunities available - As an MCB major, I weekly receive a "MCB Roadmap" email from my advisors that is chock-full with helpful updates, notifications, suggested research opportunities, and internships.
The advisors - The MCB advisors are some of the nicest, most helpful people you will meet as an MCB student.
The faculty and courses - Being an MCB major at Illinois means studying under incredible professors! All the professors that I have had for my biology, chemistry, psychology, and other classes have been incredible. 
The extracurriculars and programs - In addition to attending Quad Day, I learned a lot about different programs through my MCB courses, like MCB Honors, PA-Club, and psychology studies.
The variety of students in my classes - I have met with many different majors aside from biology, including chemical and bimolecular engineering, psychology, community health, I-Health, and many more!
 

Why I love being an English major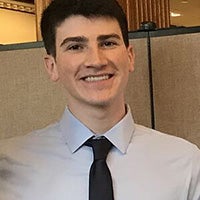 The flexibility in choosing coursework - Having a wide range of flexibility allows you to take advantage of the 50+ course offerings each semester focusing on a wide range of major authors, such as Joyce, Hawthorne, Poe, and many more.
The small class sizes - While surveys and entry-level courses can be close to 90 students, the majority of English classes at Illinois are small enough that instructors can get to know each and every student and students get to know most of their classmates.
Utilizing university resources - Both curriculum and independent papers/research allow you to utilize campus resources such as the University Library Archives, the Rare Book and Manuscript Library, the Writers Workshop, and one-on-one consultations with librarians in the Literature and Languages Library. 
The department's incredible advisors - Each semester, English advisors like Anna and Keshia help students navigate their schedules and prepare for registration. 
The number of student events held each year - Events allow you to meet other students and professors in the major, such as the English Course Showcase and New Student Expo, while others include talks from renowned writers, poets, and intellectuals. 
 

Why I love being a political science major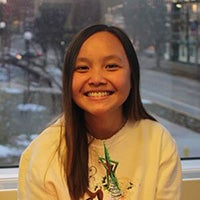 The wide range of classes - Within the Department of Political Science, students are asked to designate a specific concentration as their primary area of study. This allows for extreme flexibility and individuality in the course selection process.
Research opportunities from esteemed professors - Many professors in the department are working on their own research projects outside of their classes, and they will look to capable political science students for help.
Abundant internship opportunities - Information is constantly being circulated throughout the department, and students have multiple resources to use when searching for internships. 
Course subject matter often correlates with current events - The content taught in political science classes is directly related to events that occur in the world on a day-to-day basis. 
Gaining invaluable skills - Being able to articulate arguments and defend claims both in written format and orally is a strong asset no matter what career you choose. These skills are taught in political science classes.