Our Global Campus Podcast
Engage the World through Illinois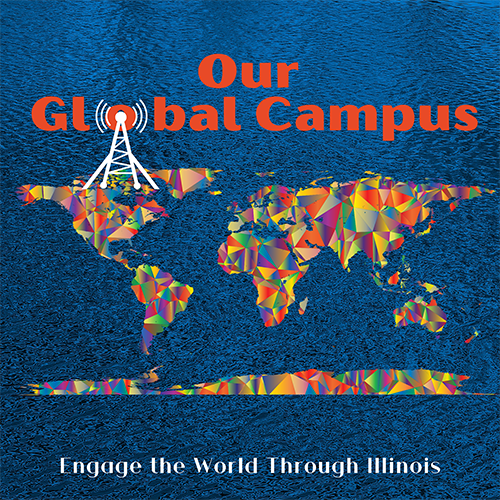 The podcast Our Global Campus: Engage the World Through Illinois features the international and intercultural experiences of students and professionals, who dare to explore life on the other side of their cultural assumptions.
Hosted by the International Programs Team in the College of LAS, each episode unpacks the complexities that often attend the journey of finding one's place in the world.


The podcast can also be streamed via Anchor.
Jump to Season 1  
Jump to Season 2
Jump to Season 3