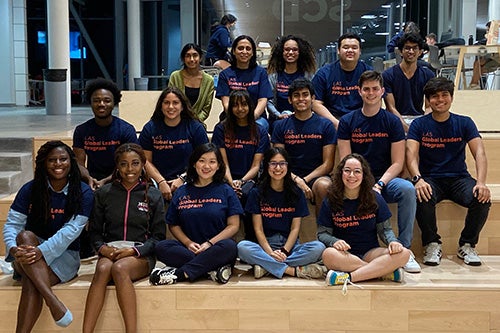 The Global Leaders Program (GLP) is an experiential program designed to give students real-world practice in problem-solving, cross-cultural communication, and organizational support throughout their undergraduate career. It is a cohort-based program that students begin during their first year at the university.
As a Global Leader, you'll develop innovative solutions to social challenges, from the holistic integration of refugees into their host community to the interplay of public health and social equity.
No matter the project, you'll develop relationships throughout the community and while developing the critical skills necessary to be impactful leaders in the global marketplace. 
For more information, contact Nikia Brown, Associate Director of Intercultural & Global Learning, International Student Experience.