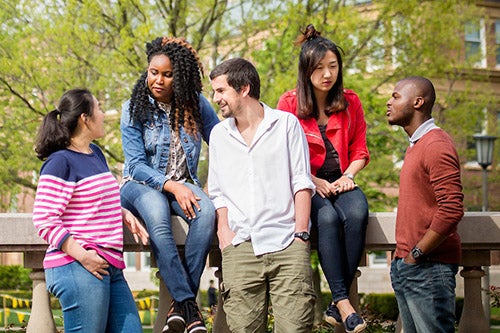 The Global Leaders Program is an experiential program designed to give domestic and international students real-world practice in problem-solving, cross-cultural communication, and organizational support throughout their undergraduate career. Applying a human-centered design framework, students, guided by mentors, develop innovative solutions to social challenges posed by local and global organizations.
Challenge prompts can range from the holistic integration of refugees into their host community to implementing sustainable technology in global development.
The objective for each semester is identical: develop a mutually beneficial relationship between the students and participating organizations. Students provide research and professional support to organizations and, in turn, develop the critical skills necessary to be impactful leaders in the global marketplace.