LAS Insider blog for prospective students
These students in the College of Liberal Arts & Sciences write about their personal experiences and insights throughout the academic year at the University of Illinois. They offer an inside look at the College of LAS and University of Illinois.
Happy Finals Week—may the odds be ever in your favor. It's that time of the year again. It's funny, it hasn't gotten bitterly cold and the sun is still out and then finals week rolls around and it's freezing and overcast. This is a very stressful time for most students on campus, but there can also be good times too; those late hours in the library where you and your friends end up laughing about any little thing. You don't have class so you can use all the extra time to catch up on rest, relax, and study (then repeat). As this will by my fifth round with Finals Week I figured I'd reflect on my experience and what I have learned from my peers and share them!
Director of Recruitment and Admissions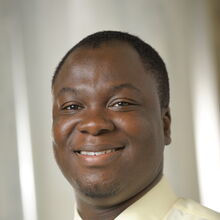 Associate Director of Recruitment and Admissions
Assistant Director of Recruitment and Admissions