LAS Insider blog for prospective students
Students and alumni in the College of Liberal Arts & Sciences write about their personal experiences and insights throughout the academic year at the University of Illinois. They offer an inside look at the College of LAS and University of Illinois.
When it comes to choosing a university, average class sizes are a point of anxiety for many prospective students. With an 18:1 student to faculty ratio, majority of classes within the College of LAS aren't lecture style, but rather small class settings where students can engage with their peers and world-renowned instructors.
Director of Recruitment and Admissions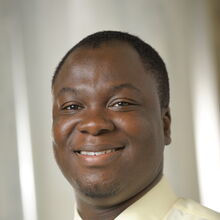 Associate Director of Recruitment and Admissions