LAS Insider blog for prospective students
These students in the College of Liberal Arts & Sciences write about their personal experiences and insights throughout the academic year at the University of Illinois. They offer an inside look at the College of LAS and University of Illinois.
Earlier this semester I had the chance to visit the Urbana Free Library. I am a photographer for the Daily Illini and was covering a story about the library's 140th anniversary. As I walked through the building and learned about the history of the library, I was amazed at how many resources were available from books, CDs, and DVDs, to just a new place to study.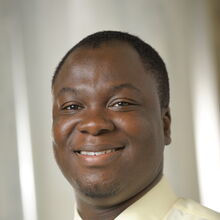 Associate Director of Recruitment and Admissions
Assistant Director of Recruitment and Admissions